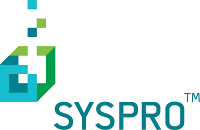 SYSPRO is an award-winning business system. It can help you run your business more efficiently, providing a full range of functions for a fraction of the price offered by other companies.
Read more about SYSPRO.

VMWare is a hardware virtualization product that lets you run your system using less hardware while saving on electricity bills.
Read more about VMWare.